Another
company
claims to have created an unbeatable biometric authentication
.
I have an image of my hand in the near-infrared, care to look?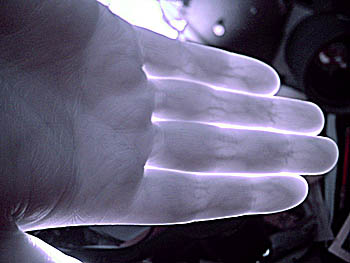 heavy use of unsharp mask brings out the veins
I am sure it would only take an image like this and a master mold-maker to bypass such security.
Search this blog for posts containing
"infrared"
.